Around the globe, work stress has become a common problem, almost inevitable. American women hardly have a choice and need to juggle 40-hour workweeks with housework, family responsibilities and other social commitments all along trying to maintain a healthy personal life. Hyper busy, 24x7 multi tasking keeps women constantly on the edge. Other nations with increased stress levels include mainland China, Philippines, Botswana, Hong Kong, Singapore, Malaysia, South Africa and Poland. Meeting deadlines, striving to hit sales or production targets, or building client base, the demands of jobs and the response of the individual's body and mind seem to vary.
Research indicates that women's stress in the workplace is related more to lack of balance and demands of home and work combined. Much different from men's work stress, which is stress, related to the job. This article provides an overview of stress at work and ways of managing work stress.
Piling pressure

Work stress can be rightly understood as an adverse reaction to work pressure. A normal component of any type of job, stress is not confined to any particular occupation or job levels. All is well when the individual is able to cope up with mild or severe changes part of job profile. A certain amount of stress is actually beneficial.

It keeps workers and managers motivated, productivity increases, work becomes interesting and satisfying. It works as a positive component of the job. When the job pressure increases and the individual is not able to rise to the requirements of the job as a result of capabilities mismatch, it leads to stress. Work stress is a matter of concern only when the pressure is hard to handle, becomes excessive or unmanageable for the individual concerned.
Women and work stress

Today, women comprise 46% of the 137 million workers in the United States. Women's share of labor force is likely to reach 48% by 2008. Medically, women are more vulnerable to stress. Data indicates the workplace to be an important source of stress-causing situations though what is perceived as stress differs from one woman to another depending on her personality.

Also, more employed women than men face high levels of job stress. Prolonged exposure to high level of job stress does have a negative impact on women's health. The implications are both psychological and physical in nature. Hence, there is an urgent need to resolve issues concerning work stress and successfully achieve a work life balance.
General job stressors: Common stressors part of the job irrespective of the gender are classified as general job stressors. This includes one or a combination of the following:
Dangerous working conditions


Difficult boss


Absence of harmony in work place


Under utilization of resources


Having to perform beyond perceived abilities


Meeting targets, deadlines


Overtime/extended hours of work


Role ambiguity


Mismatch of skills/job requirements


Lack of job security


Inflexible work environment (time-related)


Absence of healthy career progression


Job dissatisfaction


Keep pace with technological improvisations


Unforeseen disruptions/obstacles


Insufficient financial compensation


Absence of motivation, appreciation

Sex specific job stressors: Apart from common stressors, women are vulnerable to sex specific job stressors also. It could be in the form of sex discrimination, sexual harassment, work and family balance issues, societal demands, hostile wok environment harassment also termed as offensive or intimidating behavior in the workplace.
Every individual is capable of handling low levels of stress. Post reacting to stress with heightened tension, the body and mind will return to a more relaxed state when the crisis, big or small is resolved. On the other hand, problems erupt when stress is so intense or continuous that the tension never ceases and the individual never gets to relax. This can lead to burnout, causing the person to become unhappy and less productive at work. The effects can be seen as an interference with health and home life as well.
Managing work stress

Don't allow work stress to take its toll on you. Upsurge in irritability, decrease in energy level at home or work place, disturbed sleep, lack of appetite, weight gain can be understood as warning signs. Your mind and body is signaling for help. Intense exposure can lead to lapses in judgment, reduced creativity and productivity, emotional burnout and a host of problems. Indulging in unhealthy behavior or turning to comfort food and smoking only alleviate the problem. In fact, it can lead to health problems that result in increased stress.
Optimistic, smart and good personal management holds the key to keep your mind and body in a healthy state. The first step in managing work stress begins with realization and acceptance of being stressed. Examine what causes work stress. Identify stressors within your control and beyond your control. For a week record events that trigger stress. Explore ways to manage stress, integrate them into daily life.

Most of the time, it is possible to manage work stress through effective and efficient use of time, learning to prioritize responsibilities and finding interesting ways to relax. There are specific stress management techniques that help overcome work stress. Learn to manage stress, take control of the situation, and use these tips to alleviate work stress.
Ways to manage work stress

Don't miss breakfast: Poor nutrition alters biochemical profile, start the day with nutritious low-fat breakfast. Eat regular balanced meals throughout the day.
Effective time management: You have only 24 hours a day and you need to the make the most of it. Analyze core values, schedule activities, create realistic expectations, straighten priorities and divide time for different aspects of your life. Learning to say 'no' in a friendly but firm manner, requesting for help when you certainly need and not desiring to meet unrealistic goals is also important.
Breaks help: Take small breaks from work. Ensure you make use of lunch times and other break times. It helps to increase productivity. Keep a pair of walking shoes on site, go for a walk around the block or listen to your favorite song or read a humorous book.
Take deep breaths: At times when you are feeling overwhelmed by the amount of tasks or if you face a confronting situation, take deep breaths. You body and mind will benefit from the extra oxygen and you will feel relaxed and cool.
Choose your company: The company of optimistic and confident people will help in finding new dimensions to various issues that you are likely to face in work area. You will develop positive attitude, feel confident and less pessimistic. Keep away from negative company, negativism sucks positive energy. Learn to take things lightly, smile and laugh often.
Use the gym: Exercise regularly for physical as well as mental benefits. Visit the gymnasium at least 5 times a week. Exercise helps relieve stress and finding some time for exercise just means how much you care for yourself. Learning the art of meditation can bring about long lasting wonders for the psyche.
Plan back-ups: Unforeseen domestic changes will add up to stressful situations. Develop strategies to face unexpected developments like backup ride for kids, plan for dinner etc.
Network: Meeting new people outside work area, developing friendship with like-minded individuals, sharing views on current affairs, participating in social welfare programs improves your sense of social connection.
Top of the Page: Managing Work Stress
More on Women Careers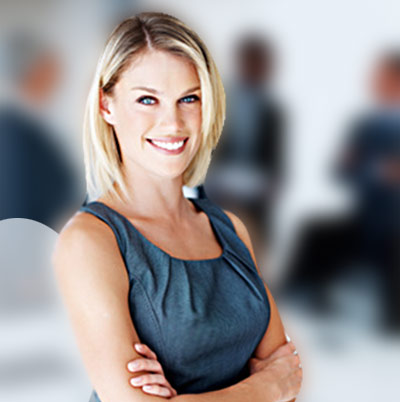 Career Development
Woman in the Workforce
- Work ethic, work spirit and latest happenings on the work scene ...
Career Choices for Women
- Career options, interview guides and tips ...
Women Entrepreneur Qualities
- Be your own boss...
Achieving Work Life Balance
- Delicate balance ...
Pre Hire Assessment
- Measuring suitability ...
Ability and Aptitude Tests
- Fit for the job ...
Internship Application Tips
- Further your prospects ...
Free Career Aptitude Test
- Unique insight into your talents ...
Resume Builder
- Resume tips to climb the career ladder ...
Employee Satisfaction Survey
- Read the pulse of an organization ...
Gini Coefficient
- Gender Income Equality ...
Career Planning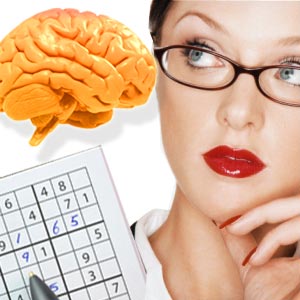 Managing Work Stress
- Juggling time and responsibilities ...
Midlife Career Change
- Crossroads of life ...
Career Assessment
- Assess your skills to choose the right career ...
Career Counseling
- How can a career counselor help you? ...
IQ Score
- Tests of intelligence and ability ...
Career Aptitude Test
- Provide unique insight into your talents and skills ...
Free Psychometric Tests
- Make right hiring decisions ...
Spatial Reasoning Tests
- Visualize complex shapes ...
Performance Appraisal
- Assessment for future performance or potential ...
Telecommuting
- Your virtual office ...
Career Opportunity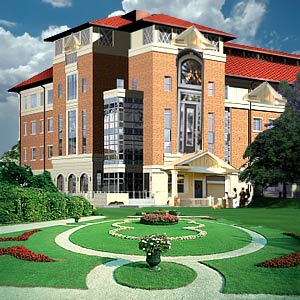 Biomedical Engineering Jobs
- Integrate medicine and engineering ...
Actuary Jobs
- Evaluating future risk ...
Market Research Analyst
- Researching Market Potential ...
Family Counselor
- Lend a patient ear ...
Career in Botany
- Explore plant kingdom ...
Pet Sitting Service
- Love for animals ...
Screenplay Writing
- Weaving movie magic ...
Foreign Language Interpreter
- Say it right ...
Psychology Degree Career
- Understanding people ...
School Psychologist Career
- Collaborate with educators and parents ...
Museum Curator
- Appreciation of history, environment, arts ...
Graphic Arts Career
- Visualize, arrange and attract ...
Animal Care Career
- Far from the routine ...
Secretarial career
- Office professional ...
Investment Banker
- Ample growth prospects ...
Registered Dietitian
- Address nutritional needs ...
Landscape Architect
- Create aesthetic surroundings ...
Retailing Management
- Work with merchandizing systems ...
Gemology Career
- Eye for detail ...
Summer Jobs for 13 year olds
- Learn and earn ...
Human Resources Jobs
- Core business driver...
Summer Teaching Jobs
- Passion for teaching ...
Summer Internship Program
- Valuable work experience ...
Home Caregiver
- Assisted living ...
Airline Careers
- Take a peek into high flying careers ...
Fitness Career
- Fitness is big business ...
Chiropractor
- Treatment by hand ...
Interior Design Career Guide
- - What makes a successful interior decorator? ...
Nursing Career Guide
- Aspects of the nursing vocation ...
Real Estate Career Opportunity
- Careers in land and property management ...
Newborn Photography
- Capture the innocence ...
Massage Therapist Jobs
- Knead stressed muscles ...
Recreational Therapist
- Promote wellness through recreational activity ...
Hypnotherapist Job
- Work on the subconscious ...
Ecommerce Consultant
- Benefit from an online presence ...
Franchise Consultant
- Dream of your own business but don't know where to start ...
Online Career Guide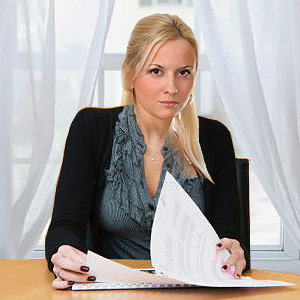 Freelance Writing Opportunity
- Provide life to words ...
Online Tutoring Services
- Learn from home ...
Effective Web Content Writing
- Writing content for impact ...
Proofreading Services
- Checking content for errors ...
Telemarketing Services
- Talk your way through ...
Transcription Services
- Highly accurate and productive ...
Hospitality Career
Culinary Art School
- Whip up a great career ...
Cruise Ship Jobs
- Keeping up with increasing needs ...
Event Management Jobs
- Coordinating many agencies ...
Bartending Job
- Non-traditional career ...
Hospitality Career
- Serving people and enjoying it ...
Restaurant Management
- Another management career ...
Beauty Career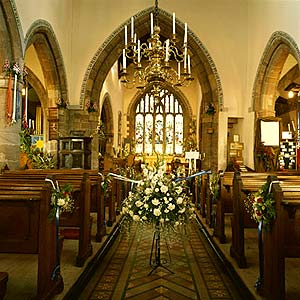 Professional Makeup Artist
- Transform your look ...
Wedding Coordinator
- An integral part of important function ...
Hair Stylist
- Get your clients to look and feel beautiful ...
Beauty Makeover Consultant
- Providing a makeover ...
Fashion Design Career
- Flair for style ...
Modeling Career
- Find out what it takes to be a model ...
Legal Career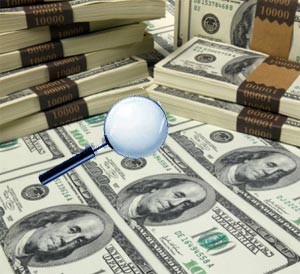 Loan Officer Training
- Assist and guide loan applicants ...
Fraud investment Lawyer
- Securities litigation attorney ...
Law Enforcement Career
- Competitive and interesting options ...
Top of the Page: Managing Work Stress