You could be in high school, a recent graduate or an individual interested in a career change. You may look for a summer internship opportunity to simply hone skills, to earn college credit, to gain work experience or to explore an altogether different career on a temporary basis. Parallel to demand for internship opportunities, there is in fact a tight competition amongst business houses to hire quality interns. Hiring interns is viewed as a way to recruit future employees. Well, almost every field, engineering, public relation, fashion designing, advertising, law or medicine amongst others have summer internship opportunities.
Read further to find how summer internship experience is immensely significant in shaping a successful career. Find what you can expect to do during a summer internship program, how a summer internship program brings value-addition to a resume and how to find summer internship opportunities. Use this as a guide to take summer internship programs in the field of your choice and to get an overview of the chosen field, its strengths, and challenges that lie ahead.
Summer Internships

Even before completing school or college education, summer internship provides an avenue for the intern to gain a bird`s eye view of the corporate set-up. Stepping in to the corporate world, concepts learnt at school or colleges can be translated into practice. It helps build skills and contacts, which can be useful in the future. It may bring about a realization and set the intern on a new career path or guide in furthering in the chosen field.
Gone are the days, when companies viewed summer interns as temporary back up or plug-ins. Today, companies view internship programs as a talent-spotting prospect of a potential employee. Interns are placed in one of the departments or units. Taking into account their current studies, they will be involved in assignments or projects. Herein, the interns will be working in a team and will be responsible for specific tasks.

At the end of the internship period, the intern will be required to submit a brief report about the work experience. Ideas and suggestions that can help bring about an improvement are accepted. The organization in turn would review the performance of the interns and those who excel in performance, adapt well in the prevailing culture are most likely to be considered for full-time employment. Thus, a summer internship program can very well set the career rolling for an intern.
Paid as well unpaid internship opportunities exist for college or university students, high school students or postgraduate adults seeking to build skills for a new career. Mostly the internship opportunities with the state and local governments are unpaid. Whereas many major fortune 500 companies offer a salary or stipend for the internship.

In the case of students who need to obtain academic credit, educational experience for credit towards graduation, paid, unpaid as well as fee-based internship opportunities are available. However, in certain competitive fields such as fashion, entertainment or publishing, unpaid internship opportunities are most common.
Value of summer internship programs
Resource utilization of students/individuals belonging to specific fields.


Advantage of fresh perspective.


A talent-hunting prospect.


Consideration of potential interns for future full-time employment.


Extra resource to help complete projects.


Interns are less expensive compared to full-time, permanent employees.


For the interns, the 10-12 weeks of internship helps to develop professional as well as social talents.
Interns contribute, learn, work on live projects and earn few dollars.


Get access to valuable resources - human as well as technological.


An avenue to enhance academic learning through hands-on work experience.


Help network, establish rapport for future career prospects.


Experience complements further course of study.


Helps understand reality of course of study.


Helps evaluate and determine future course of action.


Get advice on career subjects from knowledgeable & experienced professionals.


Gain exposure to a professional work atmosphere.


Summer internship opportunities

Summer internship opportunities exist both at the national and international level. In fields such as management, finance, fashion and engineering, it is possible to combine an international internship with an overseas location. There are different types of international summer internship opportunities like study abroad internship programs, student exchange program internships, direct internship with international organizations, internships with multi-nationals, with private enterprise etc.

There are distinct benefits gained from international summer internships. Interns get to travel to an overseas location, taste different work and cultural experience, explore the local natural splendor, gain hands-on work experience in practicing different business policies or production methods.
Summer fashion internship

If you have a love for fashion and look forward to pursuing a career in the fashion industry, summer fashion internship will give you a peek into the world of fashion. The summer fashion internship exposes interns to the creative and business aspects of fashion industry. With an ever-increasing desire amongst people to look impeccably well dressed, the fashion industry continues to record an upswing growth. The apparel industry, fashion event promotion companies, fashion magazines, the broadcasting industry, fashion accessory companies all offer summer fashion internship.
Engineering summer internship

You could be pursuing engineering major subjects including electrical, industrial, automation, chemicals, communications & networking, computers, civil or construction, energy, manufacturing, aerospace etc. Opting for a summer engineering internship in the field of study you can work in specific engineering industry, utilize your engineering fundamentals, check how engineering theories are applied in realistic industry situations and gain knowledge about the latest engineering trends and developments. Depending on the engineering summer internship period, you may work on short-term or long-term projects.
The tasks assigned to a summer engineering internship are directly related to areas of specialization. While selecting engineering summer internship try to match your areas of interest. The meaningful engineering experience gained during the summer engineering internship can assist in preparing the thesis during the final year of study. Finally, the summer engineering internship experience not only helps earn money and academic credit but also adds value to resume. Thus, by selecting appropriate summer engineering internship a firm foundation for a successful engineering career is assured.
How to find summer internship

Summer internship opportunities are aplenty. The challenge lays in finding the right summer internship program. Certain preparatory steps would be beneficial in taking prestigious summer internship opportunities. Before beginning to search, prepare a questionnaire and find answers to questions like:
What is your area of interest(s)?


What is it you enjoy most?


What do you expect to gain?


How much time do you have?


What is your geographic preference?


Are you keen in traveling abroad?


Should you earn necessarily?


Would you prefer full-time or part-time?


Finally, your future career plans.


There are many advantages in deciding well in advance that you indeed need to do a summer internship program. It definitely helps to avoid the last minute rush or missing the deadline for resume submission. Winter break is the right time to start the process. Most of the companies start the process before six months of the actual internship period. Also, you can do a thorough preparation in getting the right summer internship you are looking for. Prepare an effective resume. First timers can use the Internet.
A number of job search engines have resume-building pages on their websites. Follow the step-by-step instructions to write a resume. Also, search the Internet for model resumes. Include only information that would be useful to the opportunity you are looking for.
You can also consider taking help from student`s college career center or high school counselors who are enthusiastic in helping students. A well-written resume will increase the prospective of crossing over the first line of short-list of probable summer internship candidates.
Your resume is ready and it is time to distribute. Put to good use your networking skills. In fact, statistics reveal that up to 80% if internship opportunities are filled through networking. Send e-mails or establish contacts over telephone with friends and peers who are employed in similar line of industry. They could provide job leads and forward your resume to the person-in-charge. Remember to do follow-ups. Take the assistance of parents, teachers and professors as well. Visit employment agencies. Participate in campus summer internship fairs.
Key to winning summer internship opportunity

Having completed the resume distribution formality, concentrate in preparing to attend a summer internship interview. Make a list of organizations the resume has been sent to and thoroughly research about the company. During the interview establish eye contact with the interview. Do not miss to show your passion for the industry and share your knowledge about the latest industry trends and development.
Be prepared to answer typical questions like why you're interested, what skill types you have, what you look forward to gaining from the internship program etc. To ensure that you make the most of the interview, do not hesitate to ask questions. You can check about your role, duties and tasks. It may possibly contribute to establishing the fact that you are open-minded and enjoy interacting with people. Finally get information on when you can expect to hear the decision. Follow-up each interview. Do a self-evaluation to find how you have fared.
Accepting summer internship opportunity

This is the final step. Take into account the various offers. Select the most appropriate offer that is in tune with your future career plans. Complete summer internship program acceptance formality. Enquire about work hours, dress code or any other prior preparation if required. At the same time, thank others and express your inability to accept their internship offers. It is advantageous to maintain a good rapport with others for they can be your future employers.
Top of the Page: Summer Internship Program
More on Women Careers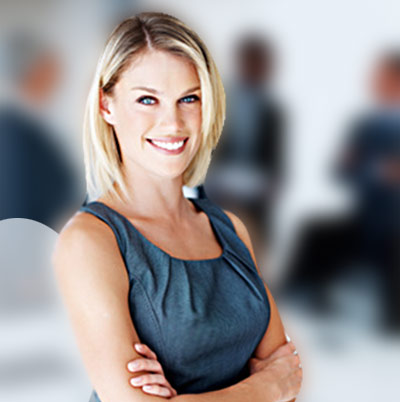 Career Development
Woman in the Workforce
- Work ethic, work spirit and latest happenings on the work scene ...
Career Choices for Women
- Career options, interview guides and tips ...
Women Entrepreneur Qualities
- Be your own boss...
Achieving Work Life Balance
- Delicate balance ...
Pre Hire Assessment
- Measuring suitability ...
Ability and Aptitude Tests
- Fit for the job ...
Internship Application Tips
- Further your prospects ...
Free Career Aptitude Test
- Unique insight into your talents ...
Resume Builder
- Resume tips to climb the career ladder ...
Employee Satisfaction Survey
- Read the pulse of an organization ...
Gini Coefficient
- Gender Income Equality ...
Career Planning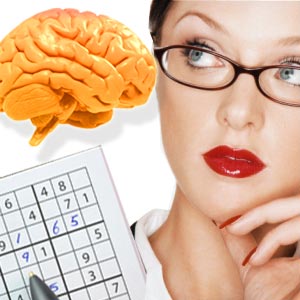 Managing Work Stress
- Juggling time and responsibilities ...
Midlife Career Change
- Crossroads of life ...
Career Assessment
- Assess your skills to choose the right career ...
Career Counseling
- How can a career counselor help you? ...
IQ Score
- Tests of intelligence and ability ...
Career Aptitude Test
- Provide unique insight into your talents and skills ...
Free Psychometric Tests
- Make right hiring decisions ...
Spatial Reasoning Tests
- Visualize complex shapes ...
Performance Appraisal
- Assessment for future performance or potential ...
Telecommuting
- Your virtual office ...
Career Opportunity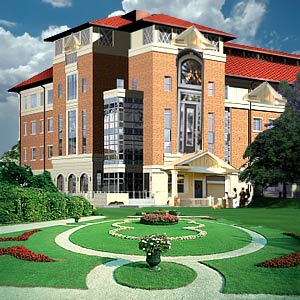 Biomedical Engineering Jobs
- Integrate medicine and engineering ...
Actuary Jobs
- Evaluating future risk ...
Market Research Analyst
- Researching Market Potential ...
Family Counselor
- Lend a patient ear ...
Career in Botany
- Explore plant kingdom ...
Pet Sitting Service
- Love for animals ...
Screenplay Writing
- Weaving movie magic ...
Foreign Language Interpreter
- Say it right ...
Psychology Degree Career
- Understanding people ...
School Psychologist Career
- Collaborate with educators and parents ...
Museum Curator
- Appreciation of history, environment, arts ...
Graphic Arts Career
- Visualize, arrange and attract ...
Animal Care Career
- Far from the routine ...
Secretarial career
- Office professional ...
Investment Banker
- Ample growth prospects ...
Registered Dietitian
- Address nutritional needs ...
Landscape Architect
- Create aesthetic surroundings ...
Retailing Management
- Work with merchandizing systems ...
Gemology Career
- Eye for detail ...
Summer Jobs for 13 year olds
- Learn and earn ...
Human Resources Jobs
- Core business driver...
Summer Teaching Jobs
- Passion for teaching ...
Summer Internship Program
- Valuable work experience ...
Home Caregiver
- Assisted living ...
Airline Careers
- Take a peek into high flying careers ...
Fitness Career
- Fitness is big business ...
Chiropractor
- Treatment by hand ...
Interior Design Career Guide
- - What makes a successful interior decorator? ...
Nursing Career Guide
- Aspects of the nursing vocation ...
Real Estate Career Opportunity
- Careers in land and property management ...
Newborn Photography
- Capture the innocence ...
Massage Therapist Jobs
- Knead stressed muscles ...
Recreational Therapist
- Promote wellness through recreational activity ...
Hypnotherapist Job
- Work on the subconscious ...
Ecommerce Consultant
- Benefit from an online presence ...
Franchise Consultant
- Dream of your own business but don't know where to start ...
Online Career Guide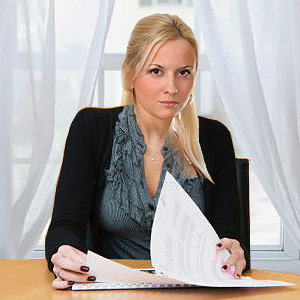 Freelance Writing Opportunity
- Provide life to words ...
Online Tutoring Services
- Learn from home ...
Effective Web Content Writing
- Writing content for impact ...
Proofreading Services
- Checking content for errors ...
Telemarketing Services
- Talk your way through ...
Transcription Services
- Highly accurate and productive ...
Hospitality Career
Culinary Art School
- Whip up a great career ...
Cruise Ship Jobs
- Keeping up with increasing needs ...
Event Management Jobs
- Coordinating many agencies ...
Bartending Job
- Non-traditional career ...
Hospitality Career
- Serving people and enjoying it ...
Restaurant Management
- Another management career ...
Beauty Career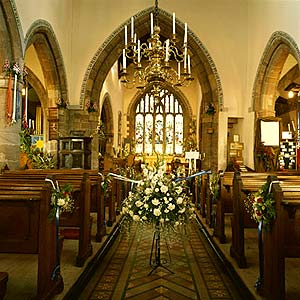 Professional Makeup Artist
- Transform your look ...
Wedding Coordinator
- An integral part of important function ...
Hair Stylist
- Get your clients to look and feel beautiful ...
Beauty Makeover Consultant
- Providing a makeover ...
Fashion Design Career
- Flair for style ...
Modeling Career
- Find out what it takes to be a model ...
Legal Career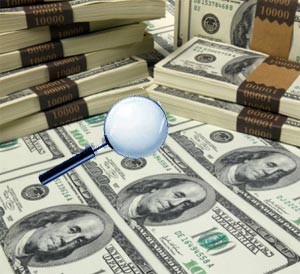 Loan Officer Training
- Assist and guide loan applicants ...
Fraud investment Lawyer
- Securities litigation attorney ...
Law Enforcement Career
- Competitive and interesting options ...
Top of the Page: Summer Internship Program