The term 'architecture' is derived from Greek origin meaning 'arch' first and 'tecnh' craftsmanship. In other words, architecture includes within its scope the design of buildings in their macro and micro levels.

Architects design places in which to live, work, play, learn, worship, meet, govern, shop and eat. These places are private, public, indoors, outdoors, rooms, buildings or complexes. In other words, architects are 'licensed professionals' who are trained in the art and science of building design and who develop concepts and structures into images and plans.
Architects design buildings and other structures. But they not only consider the external appearance of these buildings and structures but also the functional aspects such as safety and economy. Whether it is a custom built mansion or an efficient low income housing, a residential architect helps people realize their vision of an ideal home. A landscape architect should be innovative enough to create aesthetically pleasing environments at the same time ensuring that the changes to the natural environments are appropriate, sensitive and sustainable.
Architect career

A US statistical study indicates that architects held about 132,000 jobs in 2006. While approximately 7 out of 10 jobs were in the architectural, engineering and related service industry, about 1 in 5 was self employed. Some architectural practice options include a broad range of possibilities from teaching and writing to construction supervision and management. Architects design buildings, construct scale models, write specifications, supervise and manage architectural projects. They also teach architecture, carry out research and advice building owners.
Skill set to become an architect

A professionally licensed architect in the United States must have education, experience and should graduate in the qualifying exam. The requirements for becoming an architect are stringent because an architect must take legal responsibility for his work. An academic degree focused in architecture from a suitable architectural program in a college is the first step.

After the degree, an internship in an architectural firm in minimum of 16 specific areas of practice is the next step. A pass in the National Architect Registration Exam is the final one and now a candidate is eligible to apply for registration in any one of the state in the US. Alternatively, one can also start a firm of one's own, if he/she so desires. This entire process of obtaining license to practice architecture typically requires eight to ten years after a completion of high school studies.
An architect requires proficiency in mathematics as well as fine arts. All schools imparting courses in architecture test these two skills in prospective candidates. It follows then that an architect is the person with imaginative blend of artistic and scientific perceptions that can see a design idea become a physical reality.

A right mix of intellectual stimulation and ability to meet technical challenges is essential for right footing in this profession. These days architects plan and design through computers. So the knowledge of computer aided designing is very necessary for an architect. Computer aided designing (CAD) has become an integral part of the architectural study program.
Architects in the years to come

A study reveals that in the US employment of architects is expected to grow by 18 % between 2006 and 2016 which is faster than the average for all occupations. This is forecasted due to strong growth potential in non residential and residential constructions as demand for commercial space and home occupation is increasing exponentially. In recent years, the growing trend is for architectural firms to outsource architects for design and drafting of construction documents for large scale commercial and residential plots.
Landscape architect

Landscape architects create the landscape around us. They help plan, design and manage open spaces which includes natural and built environs. Landscape architecture can be defined as the art, planning, design, management, preservation and rehabilitation of land. A landscape architect should be innovative enough to create aesthetically pleasing environments at the same time ensuring that the changes to the natural environments are appropriate, sensitive and sustainable.

Landscape architects work on diverse projects, be it urban or rural from designing the layout of parks, gardens and housing estates to city center design and motorway constructions. Landscape architecture is a multi-disciplinary field which includes in its purview geography, mathematics, science, engineering, art, horticulture, technology, social sciences, politics, history, philosophy and even zoology. In this process, a landscape architect collaborates closely with landscape contractors, other architects, planners, environmentalists and surveyors and engineers.
Landscape architect career

Those aspiring to become landscape architect should have an intrinsic appreciation for nature. These skills are necessary to apply in the analysis, planning, design and environmental restoration and rehabilitation of land from garden design to town and urban planning to creation of park and recreation facilities. The professional task of a landscape architect is very broad and wide in its range and scope. Some typical work schedules include:
Design a variety of projects, urban regeneration schemes, pedestrian schemes, road schemes and maintenance of natural beauty.


Creating general landscapes as per requirements of clients.


Carry out environmental impact assessments.


Preparation and presentation of detailed plans and working drawings including applications, construction details and specifications for the project.


Selecting a contractor and manage and putting the work out to tender.


Liaisoning with other professionals on the project.


Monitoring and checking, supervising on site work.


Ensuring that deadlines are met.


Authorizing payment bills once the work is complete.


Attending public inquiries if necessary.


Generating new business opportunities.

Some typical project types of a landscape architect would include:

Civil design, public infrastructure, storm water management , gardens and green roofs, treatment of wetlands, civil designs and public infrastructure, parks, botanical gardens, nature preserves, recreation facilities, golf courses, theme parks, sports facilities, housing areas, commercial developments, urban design, town and city squares, reservoirs, dams and power stations.
Residential architect

A residential architect creates living spaces for individuals and families. This could mean development of living spaces for single-family housing, multiple unit residential housing, tract homes and senior and assisted living. He should have knowledge of architectural languages, ordering principles and aesthetics concerning interior spaces, pathways, structure, facades and thermal and visual properties. Developing modern computer aided methods combining traditional inputs is the hallmark of a successful residential architect.
Green design architects

Green design is known as 'sustainable design' and it insists on energy efficiency, renewable resources such as energy and water, waste reduction and environmentally friendly design specifications and materials. Many buildings in the US and other parts of the world are being built 'green' to combat rising energy costs and increased concern about the environment.
Top of the Page: Landscape Architect
More on Women Careers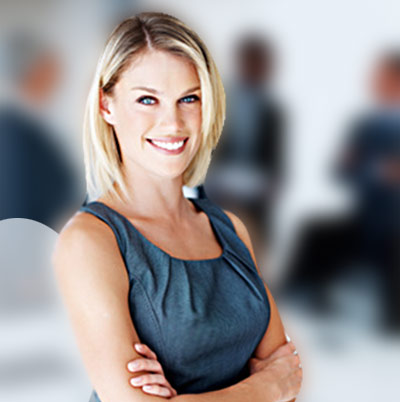 Career Development
Woman in the Workforce
- Work ethic, work spirit and latest happenings on the work scene ...
Career Choices for Women
- Career options, interview guides and tips ...
Women Entrepreneur Qualities
- Be your own boss...
Achieving Work Life Balance
- Delicate balance ...
Pre Hire Assessment
- Measuring suitability ...
Ability and Aptitude Tests
- Fit for the job ...
Internship Application Tips
- Further your prospects ...
Free Career Aptitude Test
- Unique insight into your talents ...
Resume Builder
- Resume tips to climb the career ladder ...
Employee Satisfaction Survey
- Read the pulse of an organization ...
Gini Coefficient
- Gender Income Equality ...
Career Planning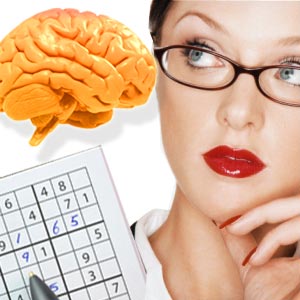 Managing Work Stress
- Juggling time and responsibilities ...
Midlife Career Change
- Crossroads of life ...
Career Assessment
- Assess your skills to choose the right career ...
Career Counseling
- How can a career counselor help you? ...
IQ Score
- Tests of intelligence and ability ...
Career Aptitude Test
- Provide unique insight into your talents and skills ...
Free Psychometric Tests
- Make right hiring decisions ...
Spatial Reasoning Tests
- Visualize complex shapes ...
Performance Appraisal
- Assessment for future performance or potential ...
Telecommuting
- Your virtual office ...
Career Opportunity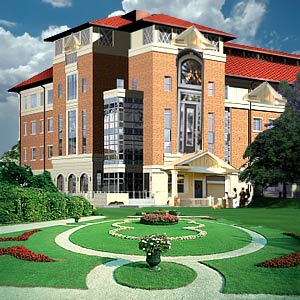 Biomedical Engineering Jobs
- Integrate medicine and engineering ...
Actuary Jobs
- Evaluating future risk ...
Market Research Analyst
- Researching Market Potential ...
Family Counselor
- Lend a patient ear ...
Career in Botany
- Explore plant kingdom ...
Pet Sitting Service
- Love for animals ...
Screenplay Writing
- Weaving movie magic ...
Foreign Language Interpreter
- Say it right ...
Psychology Degree Career
- Understanding people ...
School Psychologist Career
- Collaborate with educators and parents ...
Museum Curator
- Appreciation of history, environment, arts ...
Graphic Arts Career
- Visualize, arrange and attract ...
Animal Care Career
- Far from the routine ...
Secretarial career
- Office professional ...
Investment Banker
- Ample growth prospects ...
Registered Dietitian
- Address nutritional needs ...
Landscape Architect
- Create aesthetic surroundings ...
Retailing Management
- Work with merchandizing systems ...
Gemology Career
- Eye for detail ...
Summer Jobs for 13 year olds
- Learn and earn ...
Human Resources Jobs
- Core business driver...
Summer Teaching Jobs
- Passion for teaching ...
Summer Internship Program
- Valuable work experience ...
Home Caregiver
- Assisted living ...
Airline Careers
- Take a peek into high flying careers ...
Fitness Career
- Fitness is big business ...
Chiropractor
- Treatment by hand ...
Interior Design Career Guide
- - What makes a successful interior decorator? ...
Nursing Career Guide
- Aspects of the nursing vocation ...
Real Estate Career Opportunity
- Careers in land and property management ...
Newborn Photography
- Capture the innocence ...
Massage Therapist Jobs
- Knead stressed muscles ...
Recreational Therapist
- Promote wellness through recreational activity ...
Hypnotherapist Job
- Work on the subconscious ...
Ecommerce Consultant
- Benefit from an online presence ...
Franchise Consultant
- Dream of your own business but don't know where to start ...
Online Career Guide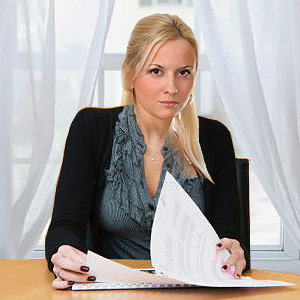 Freelance Writing Opportunity
- Provide life to words ...
Online Tutoring Services
- Learn from home ...
Effective Web Content Writing
- Writing content for impact ...
Proofreading Services
- Checking content for errors ...
Telemarketing Services
- Talk your way through ...
Transcription Services
- Highly accurate and productive ...
Hospitality Career
Culinary Art School
- Whip up a great career ...
Cruise Ship Jobs
- Keeping up with increasing needs ...
Event Management Jobs
- Coordinating many agencies ...
Bartending Job
- Non-traditional career ...
Hospitality Career
- Serving people and enjoying it ...
Restaurant Management
- Another management career ...
Beauty Career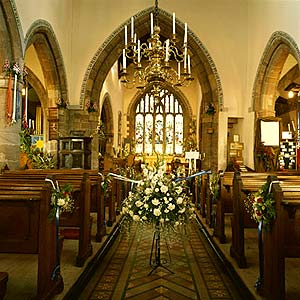 Professional Makeup Artist
- Transform your look ...
Wedding Coordinator
- An integral part of important function ...
Hair Stylist
- Get your clients to look and feel beautiful ...
Beauty Makeover Consultant
- Providing a makeover ...
Fashion Design Career
- Flair for style ...
Modeling Career
- Find out what it takes to be a model ...
Legal Career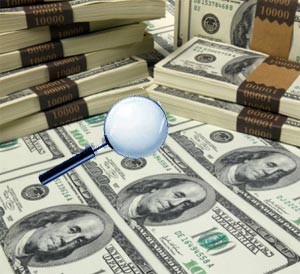 Loan Officer Training
- Assist and guide loan applicants ...
Fraud investment Lawyer
- Securities litigation attorney ...
Law Enforcement Career
- Competitive and interesting options ...
Top of the Page: Landscape Architect