Is she afraid to go to school or does he fall behind in studies? Then it is better to seek the help of a school psychologist, who can help your child succeed academically. And not just in school and with studies but also help the kid socially, behaviorally and emotionally. School psychologists assist children and their parents, teachers as well as members of community at large to understand and resolve concerns. They can make a world of difference to the anxious and depressed school going child.
Who is a school psychologist ?

A psychologist who collaborates with educators, parents and other professionals to create a safe, healthy and supportive learning environment is termed 'school psychologist'. This is an all round profile that helps the child strengthen connections between home, school as well as the community of students and teachers.
What do School Psychologists do ?

School psychologists play a pivotal role not only with students, but also their parents and families as well as the teachers and social fabric at large.

These are professionals who work with students to provide instruction, counsel, and also mentor school children in emotional, social and behavioral problems. After assessing the barriers, these psychologists determine the best possible way to improve learning. By reinforcing communication and social skills, the psychologists teach young children to resolve anger, regulate attitudes such as determination, optimism and enhance understanding and acceptance of diverse cultures and backgrounds.
School psychologists, not only work with students but also with their families. They teach parenting skills and enhance home-school collaboration. By coordinating support services, they make referrals and identify and address learning and behavioral problems that may interfere with the success of the wards.
They work with teachers to identify and resolve academic barriers to learning at school. They also design and implement a monitoring system to access the progress and interventions of the student. They strive with the teachers to create a positive environment in the classroom and motivate the student to engage in learning.
In addition to the above, school psychologists collect and analyze data pertaining to the improvement of school and student outcomes. They implement school-wide prevention programs and maintain positive environ conducive for learning. Safety of the students is their forte and they promote school policies and practices to eradicate violence, bullying and harassment at schools.
They provide leadership and direct services and coordination, design, implement and garner support for a comprehensive mental health programs in schools.
Above all, school psychologists coordinate with community providers in ensuring students transition to and from schools. Even in community learning environs such as residential treatment or juvenile justice programs, they play a lead role in the transition.
School psychologists at work

School children face several psychological trauma including being afraid of schools, lack of skill at studies, lack of self discipline, divorce, death or other family matters that could bother them, depression and anxiety and inability to manage time. There are some students who get into the drugs and alcohol web, contemplate suicide and worry about their sexuality. Above all, getting into a school or college or quitting a known school could be a challenge for them.
School psychologists also work in universities, school based health and mental health centers, community based clinics and hospitals, where day or residential treatments are given, juvenile justice centers and in private practice.
Duties of a school psychologist

School psychologists are trained both in education and psychology. They perform the following duties:
Meet and discuss with parents, teachers about the behavioral, familial and social problems of the student


Study new techniques, therapeutic interventions and child and adolescent psychology and disseminate them to faculty, staff and parents.

Research and suggest innovative programs and help implement them.


Combating student substance abuse.


Counsel parents of learning strategies and parenting techniques.


Connect students and families with counseling services.


Evaluate disciplinary practices at school and advice.


Administer a variety of achievement and psychological tests at school.


Work with students for optimum educational opportunities through special education and related classes.
School psychologist educational requirements

A school psychologist is trained both in psychology and education. A minimum specialist level degree program is essential. A year-long supervisory internship is also mandatory. The training should include mental health, educational intervention, child development, learning and behavior, motivation, consultation, collaboration and knowledge in school law and systems. The course of school psychologist is a certified and licensed one by the state in their place of work. School psychologists should also be nationally certified by the National School Psychology Certification Board which sets the ethical and training standards.
In all states in the US, a three year post bachelor degree specialist degree (Ed.S) in school psychology is standard and a doctorate (five to seven years) gives an edge in the job hunt in obtaining supervisory and academic positions. The National Association of School Psychologists publishes a list of approved graduate programs.
It is necessary that the school psychologist has experience over a breadth of classroom choices and a wealth of field expertise. The MS/Eds programs in school psychology exposures them to such expertise. In some programs, elected representatives from student organizations sit through the School Psychology Advisory Committee. Indeed student representatives provide input to most programmatic policy decisions.
Doctoral students in school psychology complete an empirically based dissertation. Practical courses are taken throughout the program. At the end of the program, students complete their internship with specialist students' complete internships that are school-based, whereas doctoral students combine school and agency internships.
The school psychology program is becoming more and more competitive. Highly qualified individuals who exhibit a strong commitment to the program are chosen. Students are selected based on their compatibility and overall goals of the school psychology program. The typical student should be about 30 years of age, completed a Master's degree with high grades and committed to the goals, interest and expertise of the program.
In the US, due to changing demographics, there is a dire need for persons from diverse ethnic backgrounds to be selected. There are a number of campus organizations who aim to support and develop the community. Special financial support is also available for students from diverse backgrounds and to provide partial tuition payments and stipend.
Career opportunities for school psychologists

While graduates are afforded a wide variety of opportunities, specialist graduates can typically find suitable positions in schools. Opportunities also exist in educational cooperatives, specialized school settings and agencies. Doctoral graduates find suitable placements in colleges, universities and research and program evaluation positions. A broad array of funding and other agencies providing mental health, and developmental services for children and adolescents also use their services. Placement in appropriate professional positions has been close to 100% in recent years.
School psychologist personality traits

The outlook for any psychologist should be strong, and it is more so in case of a school psychologist. In the present times, school psychologists face the challenges of autism, violence, bullying in schools.
The working conditions are good, with a school schedule to work just nine months a year, reasonable job security and manageable stress. School psychologists can indulge in revolving tasks such as conducting workshops for parents, counseling teachers, screening kids for gifted-student programs.
On the other hand, it is a great challenge to persuade the already burdened teachers and time consuming federal, state and local mandates to make additional time for individual instructions to mental and physically disabled students.
Top of the Page: School Psychologist Career
More on Women Careers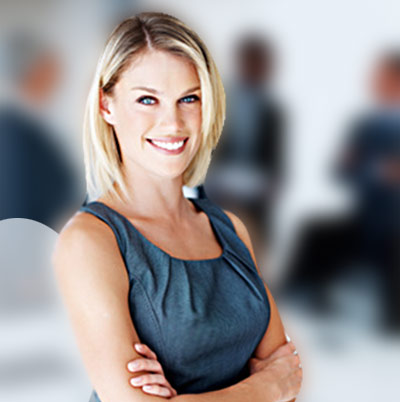 Career Development
Woman in the Workforce
- Work ethic, work spirit and latest happenings on the work scene ...
Career Choices for Women
- Career options, interview guides and tips ...
Women Entrepreneur Qualities
- Be your own boss...
Achieving Work Life Balance
- Delicate balance ...
Pre Hire Assessment
- Measuring suitability ...
Ability and Aptitude Tests
- Fit for the job ...
Internship Application Tips
- Further your prospects ...
Free Career Aptitude Test
- Unique insight into your talents ...
Resume Builder
- Resume tips to climb the career ladder ...
Employee Satisfaction Survey
- Read the pulse of an organization ...
Gini Coefficient
- Gender Income Equality ...
Career Planning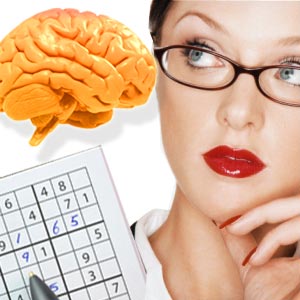 Managing Work Stress
- Juggling time and responsibilities ...
Midlife Career Change
- Crossroads of life ...
Career Assessment
- Assess your skills to choose the right career ...
Career Counseling
- How can a career counselor help you? ...
IQ Score
- Tests of intelligence and ability ...
Career Aptitude Test
- Provide unique insight into your talents and skills ...
Free Psychometric Tests
- Make right hiring decisions ...
Spatial Reasoning Tests
- Visualize complex shapes ...
Performance Appraisal
- Assessment for future performance or potential ...
Telecommuting
- Your virtual office ...
Career Opportunity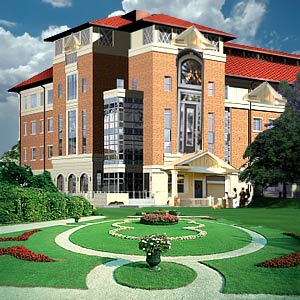 Biomedical Engineering Jobs
- Integrate medicine and engineering ...
Actuary Jobs
- Evaluating future risk ...
Market Research Analyst
- Researching Market Potential ...
Family Counselor
- Lend a patient ear ...
Career in Botany
- Explore plant kingdom ...
Pet Sitting Service
- Love for animals ...
Screenplay Writing
- Weaving movie magic ...
Foreign Language Interpreter
- Say it right ...
Psychology Degree Career
- Understanding people ...
School Psychologist Career
- Collaborate with educators and parents ...
Museum Curator
- Appreciation of history, environment, arts ...
Graphic Arts Career
- Visualize, arrange and attract ...
Animal Care Career
- Far from the routine ...
Secretarial career
- Office professional ...
Investment Banker
- Ample growth prospects ...
Registered Dietitian
- Address nutritional needs ...
Landscape Architect
- Create aesthetic surroundings ...
Retailing Management
- Work with merchandizing systems ...
Gemology Career
- Eye for detail ...
Summer Jobs for 13 year olds
- Learn and earn ...
Human Resources Jobs
- Core business driver...
Summer Teaching Jobs
- Passion for teaching ...
Summer Internship Program
- Valuable work experience ...
Home Caregiver
- Assisted living ...
Airline Careers
- Take a peek into high flying careers ...
Fitness Career
- Fitness is big business ...
Chiropractor
- Treatment by hand ...
Interior Design Career Guide
- - What makes a successful interior decorator? ...
Nursing Career Guide
- Aspects of the nursing vocation ...
Real Estate Career Opportunity
- Careers in land and property management ...
Newborn Photography
- Capture the innocence ...
Massage Therapist Jobs
- Knead stressed muscles ...
Recreational Therapist
- Promote wellness through recreational activity ...
Hypnotherapist Job
- Work on the subconscious ...
Ecommerce Consultant
- Benefit from an online presence ...
Franchise Consultant
- Dream of your own business but don't know where to start ...
Online Career Guide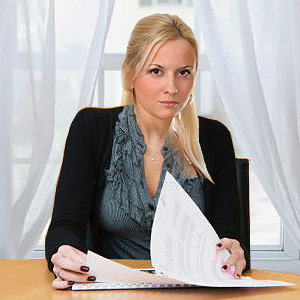 Freelance Writing Opportunity
- Provide life to words ...
Online Tutoring Services
- Learn from home ...
Effective Web Content Writing
- Writing content for impact ...
Proofreading Services
- Checking content for errors ...
Telemarketing Services
- Talk your way through ...
Transcription Services
- Highly accurate and productive ...
Hospitality Career
Culinary Art School
- Whip up a great career ...
Cruise Ship Jobs
- Keeping up with increasing needs ...
Event Management Jobs
- Coordinating many agencies ...
Bartending Job
- Non-traditional career ...
Hospitality Career
- Serving people and enjoying it ...
Restaurant Management
- Another management career ...
Beauty Career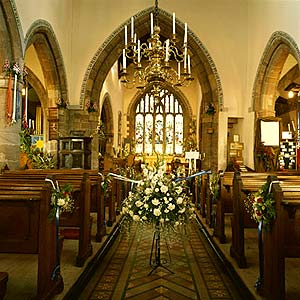 Professional Makeup Artist
- Transform your look ...
Wedding Coordinator
- An integral part of important function ...
Hair Stylist
- Get your clients to look and feel beautiful ...
Beauty Makeover Consultant
- Providing a makeover ...
Fashion Design Career
- Flair for style ...
Modeling Career
- Find out what it takes to be a model ...
Legal Career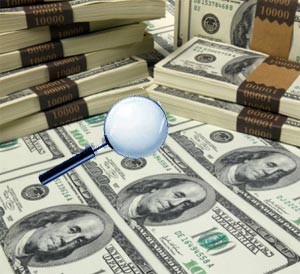 Loan Officer Training
- Assist and guide loan applicants ...
Fraud investment Lawyer
- Securities litigation attorney ...
Law Enforcement Career
- Competitive and interesting options ...
Top of the Page: School Psychologist Career