In today's economic scenario, human resource is a core business driver. Jobs in human resource have in recent times seen a shift to suit the changing needs of the hour… and it isn't just about choosing the right person for the right job. The job is diverse and has many different facets to it. Small organizations may require limited human resource functions. It is the large organizations that demand qualitative and quantitative multi-dimensional human resource skill utilization.
If you are looking for a job that is diverse as well as challenging, human resource job offers both. There is scope to remain a generalist or a specialist in the chosen area of human resources. The salaries in human resource have gone up considerably in the last five years. Globally, there is a steady demand for competent human resource personnel. The burgeoning growth of retail, IT, ITES and hospitality industries has led to an evolution of a new role for human resources. Get ready to explore the different facets of human resource jobs.
Human Resource Jobs

Traditionally, human resource job only meant selection and recruitment of manpower for an organization. Economic globalization has ushered in a new dimension to human resource jobs. The roles and responsibilities have changed in a parallel manner to support organizational needs. Besides competent man power recruitment to meet the needs of an organization, human resource job encompasses a wider range of diverse roles such as being a trainer, analyst, benefits administrator, compensation management personnel, consultant and employee relation in-charge. Functions in human resource jobs ultimately work to support and meet organizational demands through effective and efficient staffing.
The part played by human resource in contributing to realization of business goals and future success has made it the nucleus of an organization. An employee is seen as an asset. The gamut of focus for human resource has thus enlarged from mere selection, recruitment and salary administration to more concrete and long-term employee retention and development. Next to conceptualization of business goals, every organization realizes the importance of human resource and considers it on par with raw materials, capital, property and energy.
Jobs in human resources

The role, duties and job description vary considerably depending on the size and nature of business. Small organization with few employees may have an accountant or admin-in-charge playing a dual role. The job would be minimal and include issuing appointment orders and salary disbursement. In large organizations, there are a number of functions that come under the purview of human resources department.

Human resource functions may broadly remain the same across divergent businesses. But the task of human resource personnel may vary significantly with regard to formulating innovative ways to tackle issues such as attrition, lay-offs and employee retention programs.
Selection: After receiving confirmation from the department head regarding requirement of staff with specific qualification and skills and a job description, the human resource personnel advertises for the job, receives applications, short-lists prospective candidates for interviews, send interview letters or mails, conducts written tests where applicable and interviews, short-lists prospective candidates for the second level and undertake a background investigation.

Recruitment:Offer letters are sent to selected candidates. Hiring new staff will be in accordance with policies established by top management.

HR Planning:Pro-active planning regarding movement of people into, within and out of the organization.

Staffing:Locate potential prospective employees; encourage them to apply for existing or future job openings.
Compensation benefits:The selected candidates have a one-to-one meeting with human resources staff and the benefits package is explained. The salary is determined to match the skills desired. Job evaluation and job description help determine the competency or desired skill sets. Recognizing skills and formulating incentive, both psychological and physiological rewards to retain talent, besides formulating salaries, bonuses, vacation pay, sick leave pay, workers' compensation, and insurance policies such as medical, dental, life etc.

Induction:Induction programs for fresh candidates are designed to provide information about organization, the hierarchy, the goals, the various departments, its functions and its head.

Training and development:Design, develop, conduct and supervise training and development programs for employees. An on-going process for all levels of employees to keep abreast of changing business needs, to enhance productivity, for development of skills, and introduction to new processes and methodologies to be followed. Introducing team-building exercises during the program help foster improved team relationship thereby better productivity.
Performance evaluation and reward management:Periodical performance appraisal that looks into the strengths and weaknesses, determining the training program required for the development of the employee and evaluating future prospects for promotion.

Promotion:Periodical analysis of levels that can be filled through internal promotions and lateral transfers.

Redundancy evaluation:Evaluating jobs that are redundant, which can be outsourced, shuffling of employees involved in redundant jobs etc. In case the management decides to reduce work force related to redundant jobs, work voluntary retirement compensation and successfully implement it. Conducting exit interviews for these employees forms part of human resource job.

Industry and employee relation:The significant role is that of being a bridge between the management and employees and work towards maintaining a harmonious atmosphere. This also covers legal aspects, formulating labor policy specific to the nature of business; supervise labor relations, attending to grievances, settlement of disputes etc.

Work place health and safety:In order to maintain a hazard-free work place, the human resource personnel will be required to study and introduce rules and regulations, as well as comply with statutory requirements and ensure that they are adhered to.

HR information management:The human resource job description also includes maintaining employee confidential files. The information stored should be easily retrievable and accurate. These are required for the purpose of control, decision-making, analysis, for appraisals, strategic planning etc.
Human Resource job descriptions

Almost every industry like banking, insurance, service, education, manufacturing, information technology, human services, communication or public administration, IT enabled services has human resource job openings.

If you decide to start a career in human resources in a large organization, you may start as a trainee, HR admin assistant, HR executive, HR coordinator or HR assistant. Few years of experience and an additional qualification, preferably a postgraduate degree specializing in human resource management will be advantageous for career advancement. Usually, it is only senior level individuals who take on a specialist role.
Prospective human resources specialists can pursue courses in compensation, recruitment, training and development and performance appraisal. With regard to being a specialist in labor relations, it is absolutely mandatory to possess knowledge of labor laws and other aspects of regulatory environment as applicable to the organization.
Jobs in human resources involve dealing with people. There will be a vast amount of communication with peers, subordinates and superiors within and outside the human resource department. It is absolutely essential to build relationships across different levels. Good communication skills, a positive body language, keen listening skills, ability to understand behavioral patterns is important.


Human resource jobs demand a great deal of organized, orderly approach. Only those who are personally driven can work at a fast pace, co-relate the volume of work, the speed and efficiency to accomplish goals.


There will be instances when a human resource person needs to provide information to the employer and the employee. Ability to multi-task can become handy under such circumstances.


Yet again, there are likely to be conflicting situations where the human resource person needs to give dual focus. Keen listening skills, analytical power, problem solving skills come handy to keep situation under control. The needs of the organization as well as the needs of the employee have to be protected.


Technical skills desired include computer literacy, working knowledge of management systems, knowledge of HR practices and business sense/industry awareness, knowledge to integrate HR initiatives with the overall business plans.


Certain qualities such as empathetic attitude, ability to handle pressure, attention to minute details, understanding human nature, ability to maintain total confidentiality, being fair, an overall pleasant personality helps to be successful in human resource jobs.
Human resource job opportunities

Economic reforms are sweeping across the world. Combined with rapid technological advancement, organizations are compelled to make work environment modifications as well as operational changes. This can cause substantial changes in organization culture, policies and employee-employer relation.

Human resources need to assist and support management in dealing with the impact that it causes. Human resources need to assume more responsibilities and the industry has thus assumed greater importance. Vacancies in multitude human resource jobs continue to be dominant in job portals, newspapers, magazines and with HR consultants.
Further, the demand for talent in Information technology, professional and business services, health-care, hospitality industry, is seeing a steady upsurge. Employment of human resources jobs is expected to grow even in economic downturns.

The human resources personnel are entrusted with the responsibility of spotting redundant jobs, which can be eliminated, which can be outsourced to bring cost-effectiveness. Those who have mastered the art of hiring and firing, changing full-time jobs to part-time jobs enjoy high demand.
So, if you have the passion to excel with a motto to achieve excellence, get ready to consider a job in human resources.
Top of the Page: Human Resources Jobs
More on Women Careers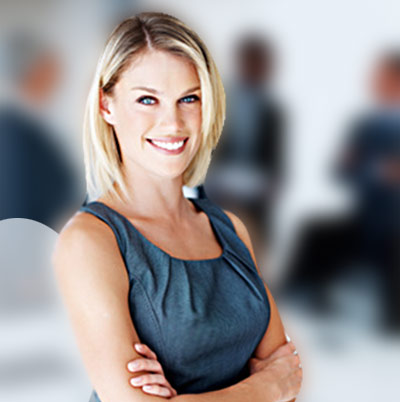 Career Development
Woman in the Workforce
- Work ethic, work spirit and latest happenings on the work scene ...
Career Choices for Women
- Career options, interview guides and tips ...
Women Entrepreneur Qualities
- Be your own boss...
Achieving Work Life Balance
- Delicate balance ...
Pre Hire Assessment
- Measuring suitability ...
Ability and Aptitude Tests
- Fit for the job ...
Internship Application Tips
- Further your prospects ...
Free Career Aptitude Test
- Unique insight into your talents ...
Resume Builder
- Resume tips to climb the career ladder ...
Employee Satisfaction Survey
- Read the pulse of an organization ...
Gini Coefficient
- Gender Income Equality ...
Career Planning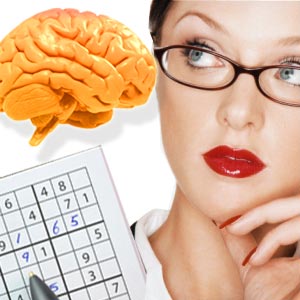 Managing Work Stress
- Juggling time and responsibilities ...
Midlife Career Change
- Crossroads of life ...
Career Assessment
- Assess your skills to choose the right career ...
Career Counseling
- How can a career counselor help you? ...
IQ Score
- Tests of intelligence and ability ...
Career Aptitude Test
- Provide unique insight into your talents and skills ...
Free Psychometric Tests
- Make right hiring decisions ...
Spatial Reasoning Tests
- Visualize complex shapes ...
Performance Appraisal
- Assessment for future performance or potential ...
Telecommuting
- Your virtual office ...
Career Opportunity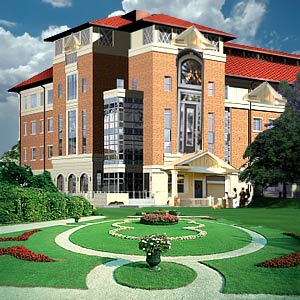 Biomedical Engineering Jobs
- Integrate medicine and engineering ...
Actuary Jobs
- Evaluating future risk ...
Market Research Analyst
- Researching Market Potential ...
Family Counselor
- Lend a patient ear ...
Career in Botany
- Explore plant kingdom ...
Pet Sitting Service
- Love for animals ...
Screenplay Writing
- Weaving movie magic ...
Foreign Language Interpreter
- Say it right ...
Psychology Degree Career
- Understanding people ...
School Psychologist Career
- Collaborate with educators and parents ...
Museum Curator
- Appreciation of history, environment, arts ...
Graphic Arts Career
- Visualize, arrange and attract ...
Animal Care Career
- Far from the routine ...
Secretarial career
- Office professional ...
Investment Banker
- Ample growth prospects ...
Registered Dietitian
- Address nutritional needs ...
Landscape Architect
- Create aesthetic surroundings ...
Retailing Management
- Work with merchandizing systems ...
Gemology Career
- Eye for detail ...
Summer Jobs for 13 year olds
- Learn and earn ...
Human Resources Jobs
- Core business driver...
Summer Teaching Jobs
- Passion for teaching ...
Summer Internship Program
- Valuable work experience ...
Home Caregiver
- Assisted living ...
Airline Careers
- Take a peek into high flying careers ...
Fitness Career
- Fitness is big business ...
Chiropractor
- Treatment by hand ...
Interior Design Career Guide
- - What makes a successful interior decorator? ...
Nursing Career Guide
- Aspects of the nursing vocation ...
Real Estate Career Opportunity
- Careers in land and property management ...
Newborn Photography
- Capture the innocence ...
Massage Therapist Jobs
- Knead stressed muscles ...
Recreational Therapist
- Promote wellness through recreational activity ...
Hypnotherapist Job
- Work on the subconscious ...
Ecommerce Consultant
- Benefit from an online presence ...
Franchise Consultant
- Dream of your own business but don't know where to start ...
Online Career Guide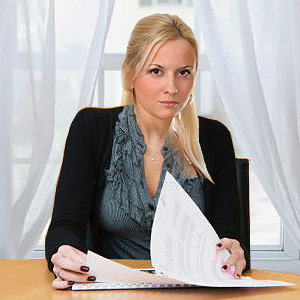 Freelance Writing Opportunity
- Provide life to words ...
Online Tutoring Services
- Learn from home ...
Effective Web Content Writing
- Writing content for impact ...
Proofreading Services
- Checking content for errors ...
Telemarketing Services
- Talk your way through ...
Transcription Services
- Highly accurate and productive ...
Hospitality Career
Culinary Art School
- Whip up a great career ...
Cruise Ship Jobs
- Keeping up with increasing needs ...
Event Management Jobs
- Coordinating many agencies ...
Bartending Job
- Non-traditional career ...
Hospitality Career
- Serving people and enjoying it ...
Restaurant Management
- Another management career ...
Beauty Career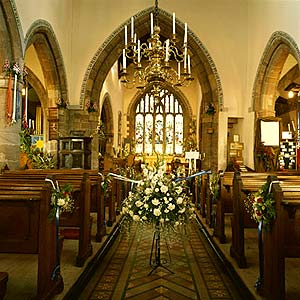 Professional Makeup Artist
- Transform your look ...
Wedding Coordinator
- An integral part of important function ...
Hair Stylist
- Get your clients to look and feel beautiful ...
Beauty Makeover Consultant
- Providing a makeover ...
Fashion Design Career
- Flair for style ...
Modeling Career
- Find out what it takes to be a model ...
Legal Career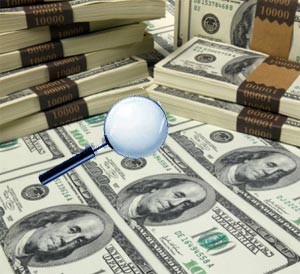 Loan Officer Training
- Assist and guide loan applicants ...
Fraud investment Lawyer
- Securities litigation attorney ...
Law Enforcement Career
- Competitive and interesting options ...
Top of the Page: Human Resources Jobs