Every college student dreams of landing in a perfect internship. And the impact that such internship leaves on the student can be tremendous.
Among thousands of applications that pile up for internship, it is an onerous task for companies to sort them out and pick on the right applicant. The methods of application are also different, while some directly apply online to the employer's email box; there are a host of others who prefer to leave hard copies with the employer. Some others apply through a job web site so that they can save the applications in a database online and share them with other employees in the office.
Whether it is an online application or a personal one, it is an important skill to develop when applying for internships to learn - How to make the application stand out among the competition.
So, What makes a good internship application ?

To get notices by an intern hiring manager, ensure that there are no grammatical mistakes, and your resume is short, sweet and simple, preferably no more than a page. If your profession allows, add some creative flair, like graphic design. Write a covering letter in addition to submission of resume.
The name, address and date and also the address of the recipient should be given at the top of the cover letter. The cover letter should state what the application is for, qualifications and experience in brief, the career aim and when you wish to commence the internship and where; which location or department.
A resume must contain personal information, school, college attended, vocational training if any, and if there were any internships or employment, non academic interests, hobbies etc. Photograph and all relevant certificates must be attached. Applying for internship would also require providing a list of references and letters of recommendation.
Review all applications before submission and remember that all correspondence reflects on you as a candidate. All application materials must be submitted by deadline date.
Depending upon the size of the employer and how applications are getting accepted, adopt a wise strategy, and make sure you are not overlooked when it comes to decision time. For instance, it would be good to do some research on the individual and customize your application materials on them personally.
Proof read, proof read and ask someone else to proof read again, as an impartial reader is more likely to pick up errors in application. All typos have to be removed prior to applying as even one typo shows an employer the lack of professionalism and attention to detail. In fact 50% of employers stop reading a resume when they detect just one typo. Double checking is an absolute must.
Online internship application tips

In case the application is intended to be submitted by email, then a formal tone may be adopted and not the relaxed tone as most people do for emailing. All necessary documents must be scanned and attached. With so many internship websites vying for attention, it could become difficult to find the right one. Here are some websites that could save precious time.
Internships.com: This site allows you to search for opportunities by job category, preferred city, and company and additional resources are provided as well.
Idealist.org: This is a perfect site if you intend to intern for a non-profit. Internships area wise and by language are sorted out here. Each listing has a job description, instructions for how to apply, information on job location and compensation.
Experience.com: A site brimming with listings on job and career articles, many educational institutions, colleges and universities use this site. New listings are added almost every day to this site.
Mediabistro.com: The largest job board in the US for media professionals, and this website is an exceptional way to explore internship in media.
Internship interview tips

Allow yourself sufficient time to prepare for the internship interview. All application materials must be reviewed closely. Ensure that you gather enough information about the company beforehand. It would be good to run the potential interview in your mind by running through questions that are likely to be asked in the real interview.
During the personal interview, it would be better to present oneself and personal development in a straight forward and convincing manner. Honesty can go a long way during such interviews. And do not be afraid to ask any questions about the firm or work and what exactly it would entail. Be specific about one's interest during the interview and prepare with examples to demonstrate the interest.
It is important to dress professionally, arrive about 10-15 minutes earlier and remain attentive at all times during the interview. Any questions asked should carefully reveal your goals from the internship.
Some tips to consider prior to applying for an internship
Since most internship openings will be announced between December and March, begin researching internships over the winter break.


In case of outside funding, note deadlines and requirements for grants


Before applying, identify what type of internship experience you are seeking.


Ask potential references early to write a letter of recommendation for internships that are planned.


Get as organized as possible, setting up Word/Spreadsheet files, tracking applications and submitted materials.


A meeting with a career counselor to develop an effective internship search approach to learn about the variety of resources available to help during the search could come in handy.

Tips on internship application

It is best to start on the internship hunt as early as possible as the earlier the better for gaining career experience. Join clubs, get work or leadership experience, network with industry players - as this way you will have more opportunities to try a lot of different internships and you are more likely to get accepted for an internship program.
Start looking for internships at least five months in advance - for instance, if you are looking for a summer internship, then it will be wise to start in January. This is because many companies start hiring much earlier and stop taking applications as early as February or March.
One ingenious way is to check out the school's career or internship page and chat with professors to see if any of their connections are looking for interns. For specific company internships, the company websites can be visited.
Instead of getting stuck with companies that are well known, be open when looking for opportunities and great experience. For instance, interning with small and local company might not be glamorous but the hands-on experience is invaluable. And having such experience on the resume early in a college career may lead to bigger internship down the line.
The internship might not be in a dream company of your choice, but this need not prevent you from re-applying in the future. It is never too early to start thinking about your career and any experience helps.
Tips for applying for an internship

Follow up consistently with the employer after an application is submitted. There is no need to hesitate, even if it is just to check on the time frame or to remind that an application has been made.
And do not get discouraged. Keep at it and improve application skills using top job boards, till eventually a position you are excited about happens.
Internship logistics

Internship can be paid or unpaid. And it is imperative to check with the company before you make an application to determine if there is a salary or a stipend or no compensation. Although academic credit is a possibility with some internships; these credits have to be approved by the college and you may need a faculty sponsor. The sponsor must agree to supervise and evaluate the internship experience.
You need to have a clear idea as to what is expected from you and what you expect from the employer before you start the internship. Only if such details as salary, sponsorship, nature of work etc are discussed before the start, the internship can become a positive experience for both the intern and the employer.
Top of the Page: Internship Application Tips
More on Women Careers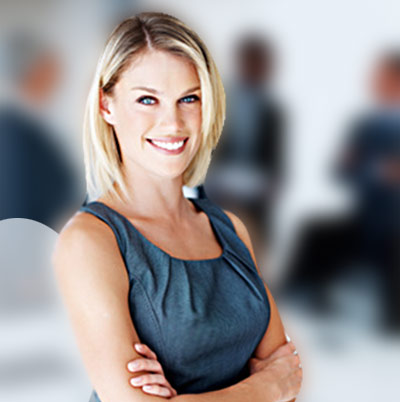 Career Development
Woman in the Workforce
- Work ethic, work spirit and latest happenings on the work scene ...
Career Choices for Women
- Career options, interview guides and tips ...
Women Entrepreneur Qualities
- Be your own boss...
Achieving Work Life Balance
- Delicate balance ...
Pre Hire Assessment
- Measuring suitability ...
Ability and Aptitude Tests
- Fit for the job ...
Internship Application Tips
- Further your prospects ...
Free Career Aptitude Test
- Unique insight into your talents ...
Resume Builder
- Resume tips to climb the career ladder ...
Employee Satisfaction Survey
- Read the pulse of an organization ...
Gini Coefficient
- Gender Income Equality ...
Career Planning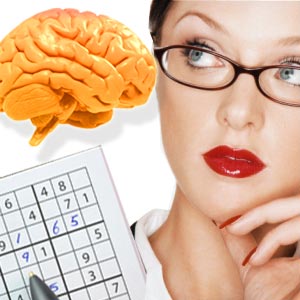 Managing Work Stress
- Juggling time and responsibilities ...
Midlife Career Change
- Crossroads of life ...
Career Assessment
- Assess your skills to choose the right career ...
Career Counseling
- How can a career counselor help you? ...
IQ Score
- Tests of intelligence and ability ...
Career Aptitude Test
- Provide unique insight into your talents and skills ...
Free Psychometric Tests
- Make right hiring decisions ...
Spatial Reasoning Tests
- Visualize complex shapes ...
Performance Appraisal
- Assessment for future performance or potential ...
Telecommuting
- Your virtual office ...
Career Opportunity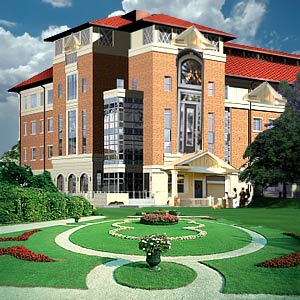 Biomedical Engineering Jobs
- Integrate medicine and engineering ...
Actuary Jobs
- Evaluating future risk ...
Market Research Analyst
- Researching Market Potential ...
Family Counselor
- Lend a patient ear ...
Career in Botany
- Explore plant kingdom ...
Pet Sitting Service
- Love for animals ...
Screenplay Writing
- Weaving movie magic ...
Foreign Language Interpreter
- Say it right ...
Psychology Degree Career
- Understanding people ...
School Psychologist Career
- Collaborate with educators and parents ...
Museum Curator
- Appreciation of history, environment, arts ...
Graphic Arts Career
- Visualize, arrange and attract ...
Animal Care Career
- Far from the routine ...
Secretarial career
- Office professional ...
Investment Banker
- Ample growth prospects ...
Registered Dietitian
- Address nutritional needs ...
Landscape Architect
- Create aesthetic surroundings ...
Retailing Management
- Work with merchandizing systems ...
Gemology Career
- Eye for detail ...
Summer Jobs for 13 year olds
- Learn and earn ...
Human Resources Jobs
- Core business driver...
Summer Teaching Jobs
- Passion for teaching ...
Summer Internship Program
- Valuable work experience ...
Home Caregiver
- Assisted living ...
Airline Careers
- Take a peek into high flying careers ...
Fitness Career
- Fitness is big business ...
Chiropractor
- Treatment by hand ...
Interior Design Career Guide
- - What makes a successful interior decorator? ...
Nursing Career Guide
- Aspects of the nursing vocation ...
Real Estate Career Opportunity
- Careers in land and property management ...
Newborn Photography
- Capture the innocence ...
Massage Therapist Jobs
- Knead stressed muscles ...
Recreational Therapist
- Promote wellness through recreational activity ...
Hypnotherapist Job
- Work on the subconscious ...
Ecommerce Consultant
- Benefit from an online presence ...
Franchise Consultant
- Dream of your own business but don't know where to start ...
Online Career Guide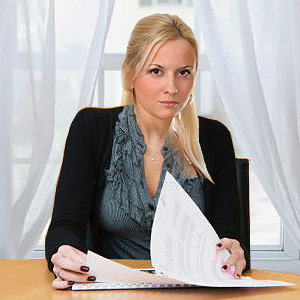 Freelance Writing Opportunity
- Provide life to words ...
Online Tutoring Services
- Learn from home ...
Effective Web Content Writing
- Writing content for impact ...
Proofreading Services
- Checking content for errors ...
Telemarketing Services
- Talk your way through ...
Transcription Services
- Highly accurate and productive ...
Hospitality Career
Culinary Art School
- Whip up a great career ...
Cruise Ship Jobs
- Keeping up with increasing needs ...
Event Management Jobs
- Coordinating many agencies ...
Bartending Job
- Non-traditional career ...
Hospitality Career
- Serving people and enjoying it ...
Restaurant Management
- Another management career ...
Beauty Career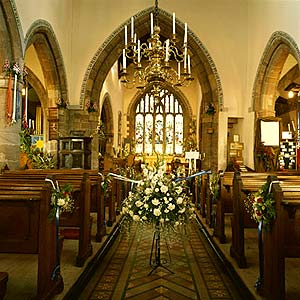 Professional Makeup Artist
- Transform your look ...
Wedding Coordinator
- An integral part of important function ...
Hair Stylist
- Get your clients to look and feel beautiful ...
Beauty Makeover Consultant
- Providing a makeover ...
Fashion Design Career
- Flair for style ...
Modeling Career
- Find out what it takes to be a model ...
Legal Career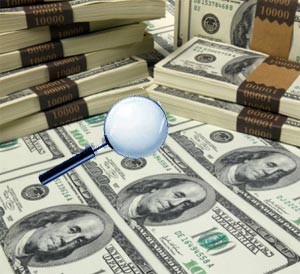 Loan Officer Training
- Assist and guide loan applicants ...
Fraud investment Lawyer
- Securities litigation attorney ...
Law Enforcement Career
- Competitive and interesting options ...
Top of the Page: Internship Application Tips