Personality assessment quizzes can be found aplenty on the Internet. While some offer free personality quiz options, others require you to log in and pay a fee. These online personality tests give you an insight into your personality traits and preferences. Often such personality assessments are part of the recruitment procedure.
Employers use personality quizzes to make better hiring decisions so that there is reduced employee turnover and higher productivity. Personality quiz and tests need not be the end-all of evaluating your personality. After all you are unique and even the most reliable personality test can be erroneous.
Personality quiz

Personality is that aspect of behavior, which deals with how you interact with other people and the environment around you. A personality test is usually designed to help you map your personality makeup and identify your strengths and weaknesses. A good personality quiz must be scientifically designed. A personality quiz consisting of a larger number of questions can help in better accuracy. Often the personality quiz questions are randomly generated from a large pool.

Consistency and reliability are the hallmark of a good personality quiz. When repeatedly taken, it must return the same pattern of results. Reliability can be estimated with the test-retest method. Scores from a personality test must tell you objective aspects about your attitudes and decision-making abilities. It might predict how you would react in the future to different people and situations.
Online personality quiz results usually come with a detailed assessment based on the responses. Often you may find that the results of the personality quiz merely reaffirms what you already know about yourself. Sometimes it can bring to notice certain aspects of your personality that you have been unconsciously using in your decisions but you were not aware of. Some of the well-respected personality assessment tests are MAPP (Motivational Appraisal of Personal Potential), the Myers-Brigg Type Indicator or the DISC (Dominance, Influence, Steadiness and Conscientiousness).
Myers-Brigg: This is probably one of the most popular personality indicator models in the world. It is based on the theory of preference, which gives an indication as to the type of personality model you fall under. Many personality quiz questionnaires are based on the Myers Brigg model. Recruiters use this personality assessment test to give an insight into a candidate's possible response in different situations as well as stress management.
If you prefer to interact with people and your environment, it is seen as a preference for Extraversion (E). On the other hand, your personality may be more attuned to sort out ideas, beliefs and information. Such a preference is known as Introversion (I).


Personalities with a penchant for dealing with facts and clarity in thought are described as Sensing (S). Those who look into the unknown and prefer to come up with new possibilities are classified in the Intuition (I) category.


Your decision-making choices are analyzed based on whether your choices are based on an analytical approach (I) or whether your values and belief system influence your decisions (F).


A person who prefers to let his life take its own course and responds to situations as they arise has a preference for Perception (P). Persons who try to organize their life and try to achieve stability through planning are categorized as Judging (J).
MAPP: Motivational Appraisal of Personal Potential is another online personality quiz that aims to guide and motivate individuals on their educational and career paths based on their inherent potential. MAPP measures your potential for a particular work area. MAPP assessment test online consists of 71 triads of three statements.

You are expected to choose the statement that you most agree with and the one you least agree with. This questionnaire consists of narrative, numeric and graphical formats. Online personality quiz based on MAPP can be taken in English, Spanish, French, Swedish, Polish and Portuguese. The results are analyzed to determine your strongest worker traits. This is based on a hierarchy of traits - from the ones that you are averse to those that can be compelling factors in your success.
DISC: The DISC personality test is based on the work of psychologist William Moulton Marston and uses a 4 dimensional model of behavior. It classifies persons on characteristics - Dominance, Influence, Steadiness and Conscientiousness. Persons high on the D factor are demanding, strong willed, ambitious and aggressive. Lower D scores indicate a cooperative, agreeable, mild and conservative person.

The I factor is indicative of a magnetic, enthusiastic and optimistic person. Those who have scored low on the I factor are reflective, skeptical, suspicious and pessimistic. Steadiness and S score shows whether a person is consistent or restless. Low S scores show impulsive or impatient behaviors while high S scores indicate a deliberate, stable and consistent person.

The C factor is reflective of a person's adherence to rules and structures. High C persons are systematic, tactful and exacting. Low C scores are typical of persons who are self-willed, opinionated and careless with details. DISC personality test helps discover a person's behavioral strengths and ability to work in teams.
Employers are increasingly using personality tests to get a feel for you as a person. They use it to judge if you will fit in with the existing workforce and whether your temperament is compatible with the job. With a reliable personality quiz, you can focus attention on certain key aspects of your personality, that which affect your work decisions, inter-personal relationships or growth.

With some effort, you can probably make small changes too. Some online personality quizzes may consist of questions that are biased, either in favor of a region, gender or specific group. Some personality tests are administered for a particular age group. Another impediment in the case of online personality tests is the lack of uniform conditions under which they are administered.
Fun personality quiz

Looking for a fun personality quiz? You can take a personality test that judges whether you are a good kisser or whether you are compatible with your partner. Many a fun personality quiz examines the kind of personality you are based on your color choices. The color test is quick and fun. You can then use this to work out a bit about your personality. Find out if you have what it takes to become a millionaire.

Take a fun personality test and check whether you are a daydreaming lunatic or serious psychopath. An interesting room decorating quiz throws light on various aspects of your personality, be it your attitude towards life, your close relationships and how you view problems that crop up in life. The Robin Hood Morality quiz asks for your opinions about four characters in a Sherwood Forest story. Your answers are evaluated in order to express attitudes towards morality and honesty.

Does your taste in music say anything about your personality? Fun personality quiz shows you how others perceive you based on your music preference. While some of us take personality quizzes very seriously, most of us like to indulge in them to see what they reveal about our personality. Few of us can resist taking these simple personality quizzes, be in online or in a magazine.
Top of the Page: Personality Quiz
More on Work and Career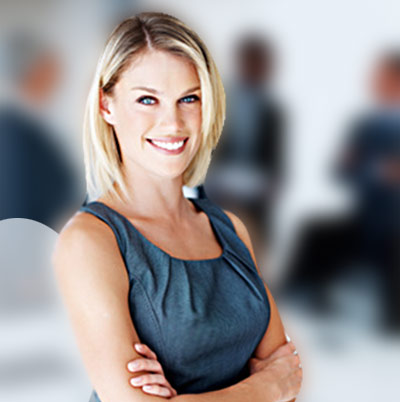 Working Woman
- Best of the web on work ethic, work spirit and latest happenings on the work scene ...
Career Choices for Women
- Career options, interview guides and tips ...
Career Assessment
- Assess your skills to choose the right career ...
Career Counseling
- How can a career counselor help you? ...
Behavioral Interview Technique
Tips on Interviews to land on the plum job ...
Benefit of Telecommuting
- Your virtual office ...
Working Options
Summer Jobs for 13 year olds
- Learn and earn ...
Summer Nanny Jobs
- Child care giver ...
Hedge Fund Jobs
- Attractive returns on assets managed ...
Business Etiquette
- Present yourself favorably ...
Personality Quiz
- Insight into your personality traits and preferences ...
Online Tutoring Services
- Learn from home ...
Modeling Career
- Find out what it takes to be a model ...
Home Jobs for Moms
- Find out some exciting home jobs for moms...to work from home and make money ...
Proofreading Services
- Checking content for errors ...
Growing Mushroom
- Lucrative business option ...
Effective Web Content Writing
- Our guidelines for creating effective content for web sites ...
Surviving a layoff
- Not the end of the world ...
Interior Design Career Guide
- What makes a successful interior decorator? ...
Nursing Career Guide
- Gives you an insight into various aspects of the nursing vocation ...
Real Estate Career Opportunity
- Informative guide to careers in land and property management ...
Behavioral Interview Technique
Tips on Interviews to land on the plum job ...
International Women's Day Celebrations
- Celebrate the International Women's Day with us ...
Medical Transcription Job
- Demand for home-based transcription jobs ...
Corporate Training Jobs
- Structured learning ...
Top of the Page: Personality Quiz