Training can be simply defined as a 'delivery mechanism for structured learning'. Training is often conceived as a means to enhance performance. Businesses derive specific benefits from training and developing workers - Increased productivity, reduced employee turnover, increased efficiency and decreased need for supervision. Employees develop self-worth, dignity and well being through training imparted to them.
Above all, training equips the organization with fast changing business dynamics. Training also becomes essential for maintaining and upgrading the skills throughout one's working tenure, as part of the professional development. The American Society for Training has estimated the spending on training programs to be in the range of 2 -2.5% of the company turnover on employee skill development programs. Progressive companies spend up to 5% of their turnover on training.
On-the-job training

On-the-job training is the most frequently adopted methodology in smaller organizations. Here, the more experienced and knowledgeable employees such as supervisors, managers and officers impart the training to new and untrained employees. Most of the time on-the-job training takes place at work in an informal manner.
In an informal on-the-job training session, there are no specific goals or objectives, trainers need not have any formal qualification and the training schedule is not carefully prepared. The trainers possess superior technical knowledge and are good at communication with effective one-to-one interaction skills.
A formal on-the-job training program is more procedural with a set method and process. The participants observe a more experienced and skilled trainer. The training is imparted in the workplace and the trainee is gradually drawn into the work force by more and more work which he/she should accomplish flawlessly.
On-the-job training adopts four techniques - coaching, mentoring, job rotation and job instruction techniques. While coaching is considered a corrective method for inadequate performance, mentoring provides guidance and clear understanding on the organization's mission and vision. It helps to develop an ongoing relationship between a senior and junior employee.
Online job training

Online job training is sourced by corporates in the intensely competitive global business environment. Creating improved employee efficiency and streamlining processes are some of the reasons for such training programs. The investment on online job training is pretty low whereas the success is much higher.
Online training is made available in areas of marketing, sales negotiation, project management, finance and communication. Advanced selling skills and sales management training as well as business presentation skills are imparted by online job training programs.
Sales training jobs

Sales training programs are customized according to specific client requirements. The job of a sales trainer would be to design and improve selling skills. The trainer covers the fundamentals in sales and motivational training with the right mixture of common sense. The objective of a sales trainer would be to increase sales, achievement of personal goals, and create excellence in the market place for the client/concern.
Sales trainers conduct programs in sales to impart fundamentals of selling, opening a sale, handling customer objections, understanding and buying and selling process and buying signals as well as eliminating doubts, proposing a solution and closing a sale. Sales training also covers presentation skills, public speaking and negotiation techniques. Effective communication strategies, customer satisfaction, handling complaints, motivation and goal setting are also covered under sales training program.
Sales training jobs are a plenty these days. This job entails the incumbent to design, develop and implement comprehensive training plans for supporting sales of an organization. Monitoring the effectiveness of such training techniques is also the responsibility of a sales training manager.
Corporate training jobs

Corporate training is a powerful tool in today's context to improve business performance. The workforce gets attuned to the organizational goals through corporate training. While traditionally corporate trainers were consultants providing targeted expertise in critical areas only, popular corporate trainers like Tom Peters and David Allen synthesize teaching techniques to enable the apprentice replicate the live experiences at considerably lower costs.
There are companies that expect corporate trainers to focus on cultivating in-house training experts. A known example would be Jack Welch, the former General Electric's CEO who is reputed for investing sizable amounts of time and money on their Six Sigma Program.
Corporates spend significant budgets on specialized training and trainers. Corporate trainers train staff members on specific job performances as well as expose them to broader principles of workplace performances. Corporate trainers enjoy great demand both inside and outside large companies and business houses.
The growing trend is for corporate trainers to conduct training programs for solo entrepreneurs and job seekers, smaller business owners and self employed individuals who would like to set themselves apart.
A professional corporate trainer must have the ability to create an environment adept for learning. He/she should be an expert communicator effective at one-on-one coaching scenarios in conference rooms and client's offices apart from lecturing in halls and hotel ballrooms. Corporate trainers offer classes through conference calls and tele-classes are also conducted these days. Video chats and online discussion boards have made corporate training easier and accessible, enabling the trainer to reach far off locations as well.
Future of training industry

A new form of training called 'experiential learning' is emerging these days in which the trainer facilitates learning by simply drawing analogies from the workplace and relates them to outbound activities such as raft building and orienteering and business simulation games.
The future preference should be for 'blended learning' which, as its very name suggests, is a blend of traditional instructor-led classroom training and learning online.
Top of the Page: Corporate Training Jobs
More on Work and Career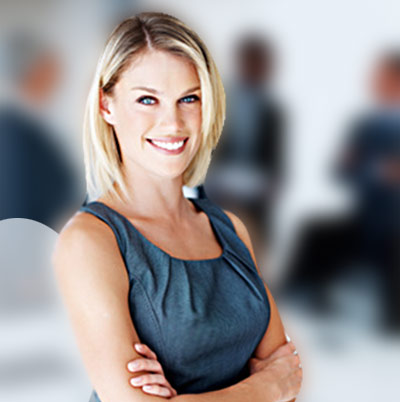 Working Woman
- Best of the web on work ethic, work spirit and latest happenings on the work scene ...
Career Choices for Women
- Career options, interview guides and tips ...
Career Assessment
- Assess your skills to choose the right career ...
Career Counseling
- How can a career counselor help you? ...
Behavioral Interview Technique
Tips on Interviews to land on the plum job ...
Benefit of Telecommuting
- Your virtual office ...
Working Options
Summer Jobs for 13 year olds
- Learn and earn ...
Summer Nanny Jobs
- Child care giver ...
Hedge Fund Jobs
- Attractive returns on assets managed ...
Business Etiquette
- Present yourself favorably ...
Personality Quiz
- Insight into your personality traits and preferences ...
Online Tutoring Services
- Learn from home ...
Modeling Career
- Find out what it takes to be a model ...
Home Jobs for Moms
- Find out some exciting home jobs for moms...to work from home and make money ...
Proofreading Services
- Checking content for errors ...
Growing Mushroom
- Lucrative business option ...
Effective Web Content Writing
- Our guidelines for creating effective content for web sites ...
Surviving a layoff
- Not the end of the world ...
Interior Design Career Guide
- What makes a successful interior decorator? ...
Nursing Career Guide
- Gives you an insight into various aspects of the nursing vocation ...
Real Estate Career Opportunity
- Informative guide to careers in land and property management ...
Behavioral Interview Technique
Tips on Interviews to land on the plum job ...
International Women's Day Celebrations
- Celebrate the International Women's Day with us ...
Medical Transcription Job
- Demand for home-based transcription jobs ...
Corporate Training Jobs
- Structured learning ...
Top of the Page: Corporate Training Jobs