The job interview is the hiring tool used by organizations to short list and select the right candidate for the right job. It becomes imperative for the job seeker to showcase his talents, work attitude and skills during this interview process so as to create the right impression. If you are a prospective job seeker, it would help to arm yourself with tips on job interviews, sample questions that can be asked at interviews as well as the how to conduct yourself during the job interview.
In these days of cutthroat competition, it pays to be able to tip the scales in your favor during this selection process. If you are a potential recruiter, you can check out if your interviewing style is in keeping with modern interviewing trends. What are behavioral interview techniques? How do they help an interviewer? Learn more about phone interviews.
Tips for the job interview

So you have been called for the all-important job interview? You need to remember that you have to convince the interviewers that you are best suited for the job under consideration. Sample interview questions are available on various job sites on the Internet. You can even pick up tips on appropriate dressing and the implications of body language on an interview process. We outline some essential tips that will stand you in good stead for a job interview.
Do your homework:

Gather enough information about the company (size, products, annual sales revenue, principal lines of business and locations) so that it can help prepare you for the interview. Acquaint yourself with the industry trends and developments. Identify the requirements of the position. Go through the company's web site for additional information. List out possible questions and plan suitable interview answers for them.
Get details correctly: Find out the exact time and location for the interview as well as the interviewer's name and designation. Tardiness will work against you.
Dress appropriately: Your dress should be appropriate for the company dress culture. Fancy clothes and overdone makeup can put off the interviewers. Personal appearance and demeanor can convey a lot about the kind of person you are.
body language: Nothing works as well as a good smile on a relaxed face. Eye contact and body language can speak volumes. Facial expressions and gestures can communicate a lot. If you look away while listening, it shows lack of interest and a short attention span.
Phone interviews

Telephone interviews are being increasingly used to identify and screen applicants before calling them over for a personal job interview. This preliminary interviewing process is highly cost-effective and timesaving. When you are invited for a phone interview, keep yourself completely free at the given time. Arm yourself with a paper and pen to jot down important points during the discussion. Take time to answer the questions carefully as they might be recorded for a panel of interviewers to review.
A telephone interview may be to just check out important details or can even take the form of a lengthy technical interview. Having a copy of your resume ready helps. A computer interview could take on the form of an online test. Multiple-choice questions are framed for a job interview and the candidate has to take the test online. Video conferencing interviews are also popular these days as an alternative to face-to-face meetings.
Types of interviews

Screening Interview: This is the first stage in the interview process to ensure that the right kind of person is selected for the next stage of recruitment. Online tests and telephone interviews are common procedures.
One to one job interview: Such interviews are dependent on the recruiter's interviewing style. It is essential for the job applicant to maintain eye contact with the interviewer.
Panel interview: This type of interview is conducted by a board of interviewers. The interviewee must not get intimidated by this kind of interviewing technique and must try and maintain eye contact with all members of the interview panel.
Group interview: This interviewing style is primarily to test your ability to work in a team environment. Interpersonal skills are at a test here. It is best to be relaxed and answer these interview questions in a natural manner
Stress interview: The candidate is put into a situation of stress such as rapid-fire questions. This technique is quite intimidating and is used to weed out the candidates who cannot handle stressful and adverse situations.
Selection Interview: This is the most important stage of the selection process. It is here that the employer makes a final decision about whom to hire.
Behavioral interview technique

The behavioral interview technique is used to evaluate a prospective job seeker's behaviors and experiences so as to determine their potential for success. Desired skills and behaviors have to be identified with open-ended questions. Behavioral interview technique is based on the premise that past performance under similar circumstances is the best forecaster of future performance. Such an interview can be a medium for a job seeker to showcase his knowledge, skills and abilities with specific examples to clinch the job. Such an interviewing technique is also used at stages of career development, performance measurement and training:
Sample interview questions - Behavioral Interview
Give an example of a situation where you set a goal and how you were able to achieve it.


Describe a situation where you used your persuasive skills to make an opponent come around to your point of view.


Describe a stressful situation where your skills were put to a test.
Job interview tip

In today's changing economic and social climate, the interviewing styles and processes have also seen a transformation. Gone are the days when employers looked for long-term plans. These days, the focus is on the speed and desire with which you can solve complex problems easily and effectively. A candidate must also use the interview to gain insight into the kind of job that is being considered.
It is essential to find out the sphere of responsibility as well as the general and specific skill sets that are essential. This gives you an idea of the career path that might arise if you take up this job assignment. Since money is another sensitive issue, it is left to the skill of the interviewer to broach the topic. A highly positive work attitude can give you a cutting edge over other candidates.
Top of the Page: Behavioral Interview Technique
More on Work and Career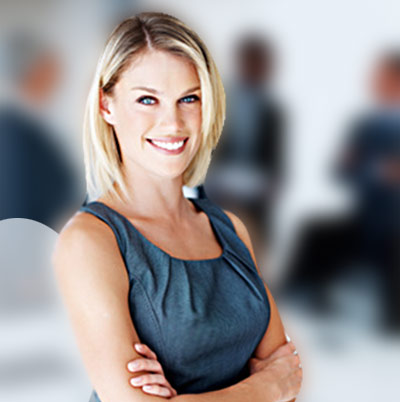 Working Woman
- Best of the web on work ethic, work spirit and latest happenings on the work scene ...
Career Choices for Women
- Career options, interview guides and tips ...
Career Assessment
- Assess your skills to choose the right career ...
Career Counseling
- How can a career counselor help you? ...
Behavioral Interview Technique
Tips on Interviews to land on the plum job ...
Benefit of Telecommuting
- Your virtual office ...
Working Options
Summer Jobs for 13 year olds
- Learn and earn ...
Summer Nanny Jobs
- Child care giver ...
Hedge Fund Jobs
- Attractive returns on assets managed ...
Business Etiquette
- Present yourself favorably ...
Personality Quiz
- Insight into your personality traits and preferences ...
Online Tutoring Services
- Learn from home ...
Modeling Career
- Find out what it takes to be a model ...
Home Jobs for Moms
- Find out some exciting home jobs for moms...to work from home and make money ...
Proofreading Services
- Checking content for errors ...
Growing Mushroom
- Lucrative business option ...
Effective Web Content Writing
- Our guidelines for creating effective content for web sites ...
Surviving a layoff
- Not the end of the world ...
Interior Design Career Guide
- What makes a successful interior decorator? ...
Nursing Career Guide
- Gives you an insight into various aspects of the nursing vocation ...
Real Estate Career Opportunity
- Informative guide to careers in land and property management ...
Behavioral Interview Technique
Tips on Interviews to land on the plum job ...
International Women's Day Celebrations
- Celebrate the International Women's Day with us ...
Medical Transcription Job
- Demand for home-based transcription jobs ...
Corporate Training Jobs
- Structured learning ...
Top of the Page: Behavioral Interview Technique