Have you arrived late for business meeting by more than five minutes?! Have you forgotten the name of the potential client minutes after having been introduced? Have you ever forwarded an e-mail to a wrong individual and realized it too late?
These and other such critical behaviors can make or break an important meeting or potential clientele. They can damage one's reputation and effectiveness as an executive or manager. These also reflect badly on the company the manager represents. It is imperative that good business creates more good business. Proper business etiquette entails paying attention to others.

In the world of business, it is the colleagues, clients and customers who can influence the success or failure. Business etiquette is a means of maximizing one's business potential by presenting oneself favorably. During business meetings poor etiquette can have negative results.
What is business etiquette?

Etiquette in general deals with a pre-set group of rules that guide behavior in socialization. Business etiquette is the behavior to be followed in the world of business and corporate culture. Business etiquette consists of certain universally applicable and acceptable rules. For instance, when organizing a business meeting it is essential to allow enough time for everyone. Greeting people with a handshake and a smile is a custom accepted throughout the globe. So too is practicing respectable table manners, returning phone calls and emails promptly and being polite and courteous to everyone. To put it more simply, business etiquette involves understanding the unwritten rules of an office.
Situations where can business etiquette be applied

Business etiquette covers conduct in the office, with clients, on the phones, in emails and even when traveling on business and at business luncheons and dinner meetings or any other event during the conduct of business. Business etiquette can be applied to:
Work


Meetings


Telephones/ mobile phones and e-mail usage


Travel


Dining
Business etiquette at work

Do you know that applying strong fragrances, as well as, inexpensive ones that evoke cheap scent is often considered offensive to business associates and therefore inappropriate in a professional venue?

Business etiquette is basically different from social etiquette. For instance, the traditional chivalrous etiquette of holding the door open for a woman is not necessary in a professional workplace environment. In workplace, men and women are peers. In a workplace, the business etiquette is to treat people with consideration and respect. Some specific dos and don'ts of business etiquette encountered in a workplace:
During introductions, the proper way is to introduce a lower ranking person to a higher ranking person. For instance, while introducing an office secretary to the company CEO Mr. Richard, the correct introduction would be 'Mr. Richard, I would like to you to meet Julia.' If the name of the secretary has slipped out of mind then the introduction could be made with a statement such as 'I am sorry, your name just slipped out of my mind.'

Under such circumstances, omitting an introduction would be worse than salvaging a botched introduction. Handshake is a physical connection that can leave a powerful impression. An unpleasant handshake is often associated with negative character traits. A firm handshake made with direct eye contact is a positive sign and sets the stage for a potential future relationship. Men and women are equal at workplace and it is important that a woman also extends her hands when greeting someone.
Business meeting tips

Departmental meetings, management meetings, board meetings, negotiations and similar ones are formally held with a set format and code to be strictly followed. Minutes, agendas and reports are recorded and formally distributed and voting takes place during such meetings with due respects to the chair. Some etiquette guidelines applicable at such formal meetings are:
Statistics and other pertinent information to be distributed/shared at such meetings should be handed over at least three days prior to the meeting.


Such meetings call for a formal dress code and punctual attendance.


Mobile phones are switched off at such formal meetings.


Established seating pattern is found at such meetings.


It is good business etiquette to allow the senior members to remark or make their contributions first.


Interruptions are allowed only with permission of the chair.


Brief, relevant speech is accepted at such meetings. Address is always made to the chair.


Such formal meetings seek high confidentiality from the participants and the information discussed should never be divulged to any outsider not present at the meeting. This would be considered as a serious breach of trust.
Business etiquette during travel

It is essential that before one plans on a travel outside the country plenty of research on business etiquette of that particular country be done. Different countries have different customs and it is also common knowledge that etiquettes differ from person to city to country to continent.

Gender etiquette plays a significant role not only in business but overall travel outside the country. For instance in Saudi Arabia, shaking hands is mandatory in a business meeting but touching women in traditional, western dress is forbidden. In Japan older generations are not comfortable with shaking hands with Westerners. In Argentina, women should initiate handshakes with men.
It would be a smart move to learn the key phrases in the language of the country one intends to visit. This way the gap between the cultures could be bridged. Taking of business etiquette, in Germany it is better to leave the trade talk at the boardroom door. Business matters are discussed before or after the meal and never during. In China, to discuss business during meal is not uncommon. In fact personal information about family and children are welcome.

While in Japan exchange of business card is an extremely important ceremony, in Italy, exchange of business card is a norm only at business function and not at social occasions. In Australia, alcohol is discouraged during business luncheons, drinking moderately at business meals is acceptable in Germany, and in France drinking hard liquor is discouraged before meals or smoking cigars between courses.

Business gifts should be of quality and in case company logo is found, it should be discreet. In countries like Greece, Spain and Portugal, company logo should not be included. In Spain a business dinner will last well into early hours of the morning. In Australia title or status do not matter and the work speaks for itself.
Etiquette during business dinners

Dinner etiquette can be critical to career and job success. Many employers would like to see their employees in social situations and gauge how they conduct with clients and superiors.
Business luncheons and dinners are best eaten with knife and fork. Finger foods can be messy and should be avoided.


Drinking out of bounds during business dinners is disliked by most employers and better not to order alcoholic beverages.


Never smoke while dining out.


Sitting straight at the table makes a good impression. Hands should be placed on the lap or resting on the table. Elbows on the table should be avoided while eating.


Never make loud noises during eating and chew with mouth open. Do not talk with food in the mouth.


If food gets caught between the teeth, it is better to go to a mirror away from the table, and remove the food from the teeth in private.


It is better to engage in conversations that are pleasant and controversy free.


Never leave the table during the meal except in an emergency.


In case food spills off the plate, pick it up with a piece of crockery and place it at the edge of the table.
Business etiquette tips
Never gift a boss until a personal relationship exists. In general it is better to downplay exchanging personal gifts in the office.


Do not correct the boss in public and even if a mistake was made, it has to be explained in private.


In a business situation, during introductions, it is good to stand and shake hands.


Avoid sexual harassment. Even comments by men on women's looks and demeanor are best avoided as such comments denigrate a business relationship.


In a business atmosphere, the general rule is to defer to authority and use an honorific Mr., Mrs., or Dr., until one has permission to use the first name. It is always inappropriate to call clients by first name.


Never use profanity in any business situations as this is considered the biggest breach of business etiquette.

Top of the Page: Business Etiquette
More on Work and Career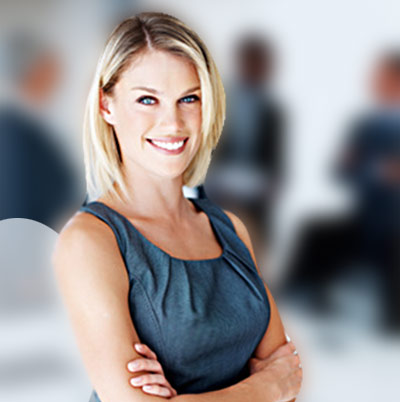 Working Woman
- Best of the web on work ethic, work spirit and latest happenings on the work scene ...
Career Choices for Women
- Career options, interview guides and tips ...
Career Assessment
- Assess your skills to choose the right career ...
Career Counseling
- How can a career counselor help you? ...
Behavioral Interview Technique
Tips on Interviews to land on the plum job ...
Benefit of Telecommuting
- Your virtual office ...
Working Options
Summer Jobs for 13 year olds
- Learn and earn ...
Summer Nanny Jobs
- Child care giver ...
Hedge Fund Jobs
- Attractive returns on assets managed ...
Business Etiquette
- Present yourself favorably ...
Personality Quiz
- Insight into your personality traits and preferences ...
Online Tutoring Services
- Learn from home ...
Modeling Career
- Find out what it takes to be a model ...
Home Jobs for Moms
- Find out some exciting home jobs for moms...to work from home and make money ...
Proofreading Services
- Checking content for errors ...
Growing Mushroom
- Lucrative business option ...
Effective Web Content Writing
- Our guidelines for creating effective content for web sites ...
Surviving a layoff
- Not the end of the world ...
Interior Design Career Guide
- What makes a successful interior decorator? ...
Nursing Career Guide
- Gives you an insight into various aspects of the nursing vocation ...
Real Estate Career Opportunity
- Informative guide to careers in land and property management ...
Behavioral Interview Technique
Tips on Interviews to land on the plum job ...
International Women's Day Celebrations
- Celebrate the International Women's Day with us ...
Medical Transcription Job
- Demand for home-based transcription jobs ...
Corporate Training Jobs
- Structured learning ...
Top of the Page: Business Etiquette